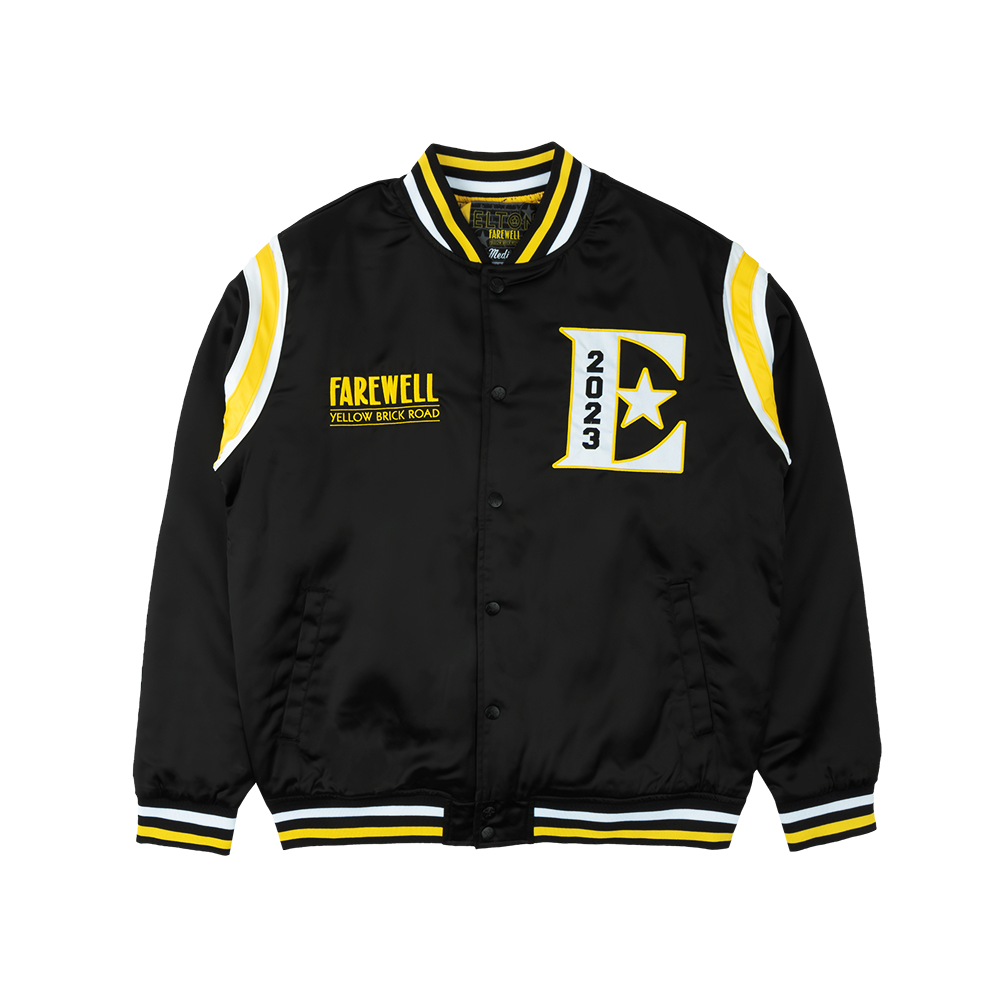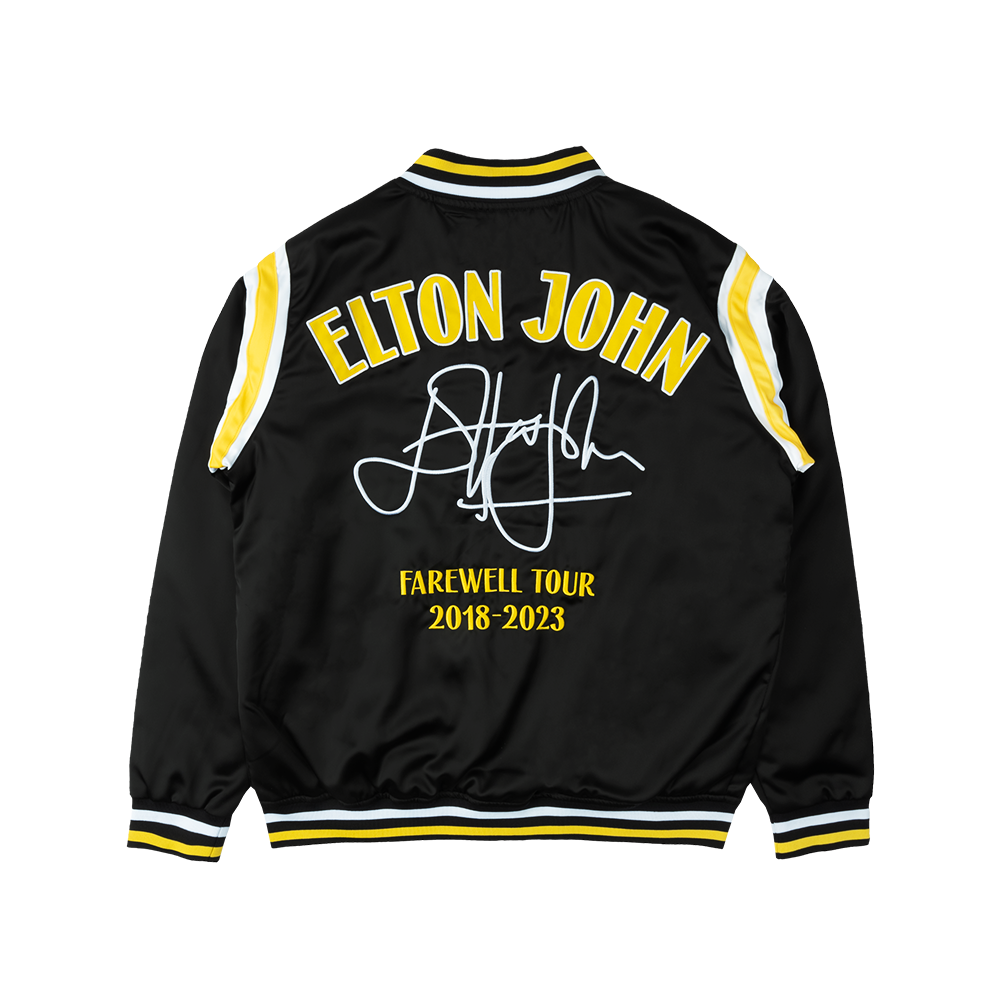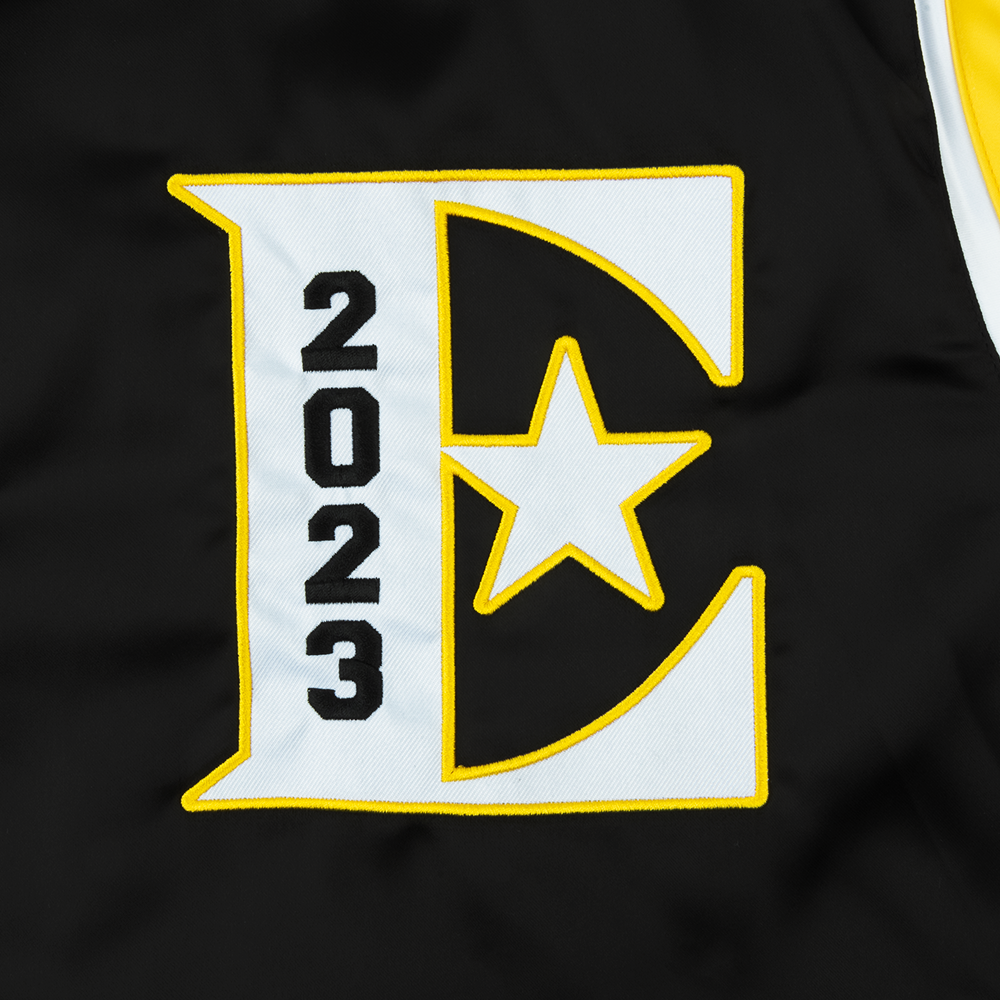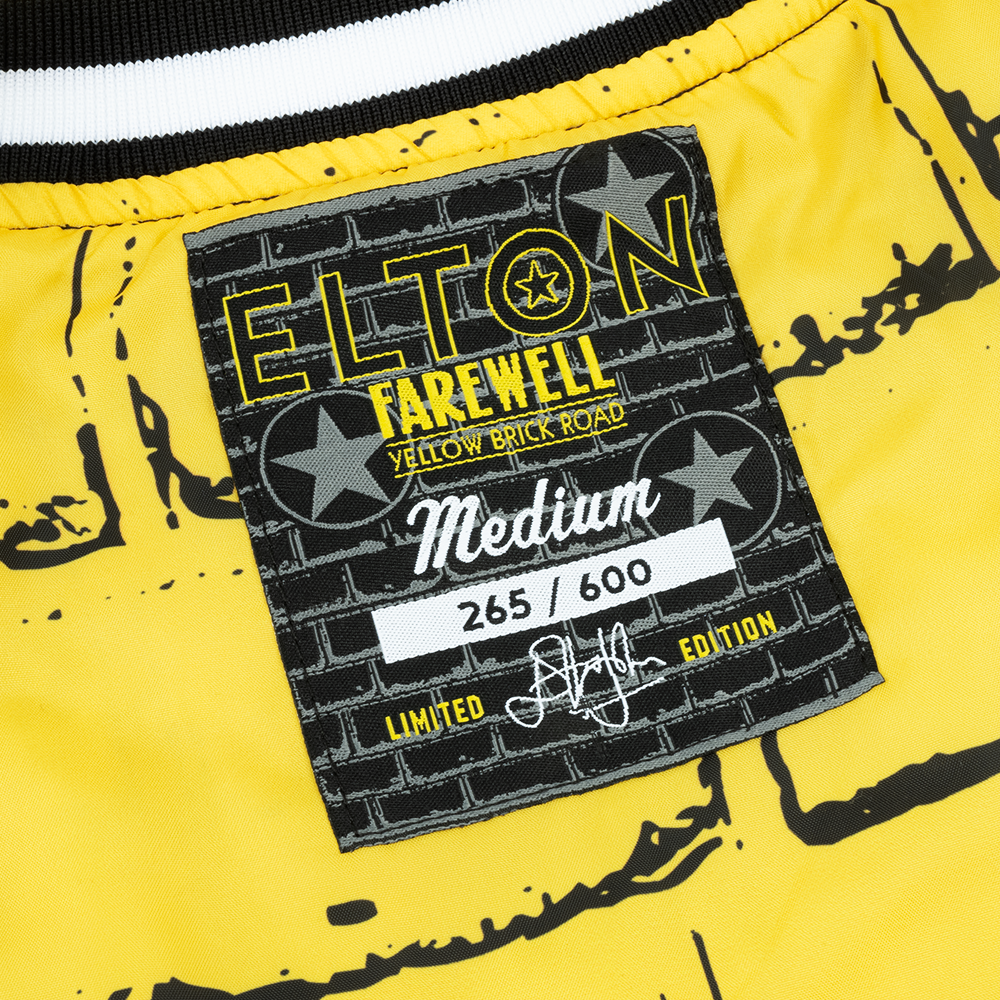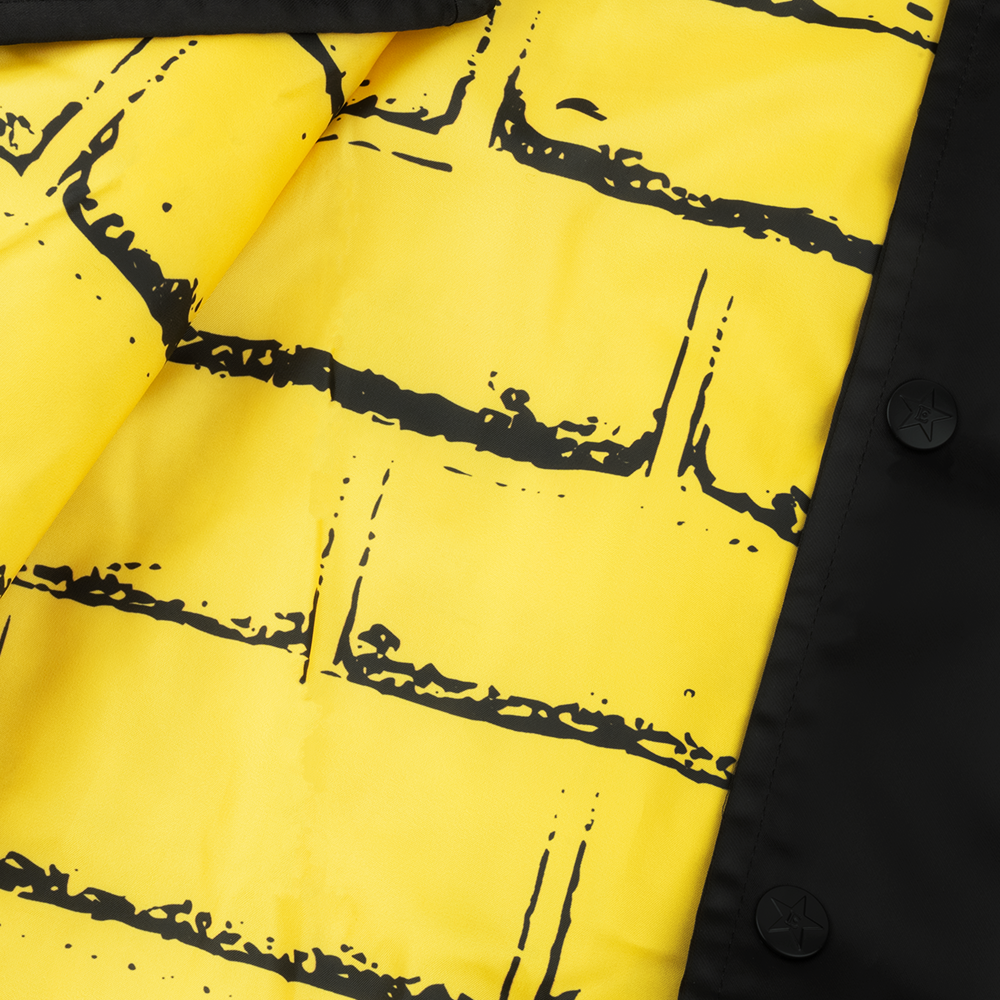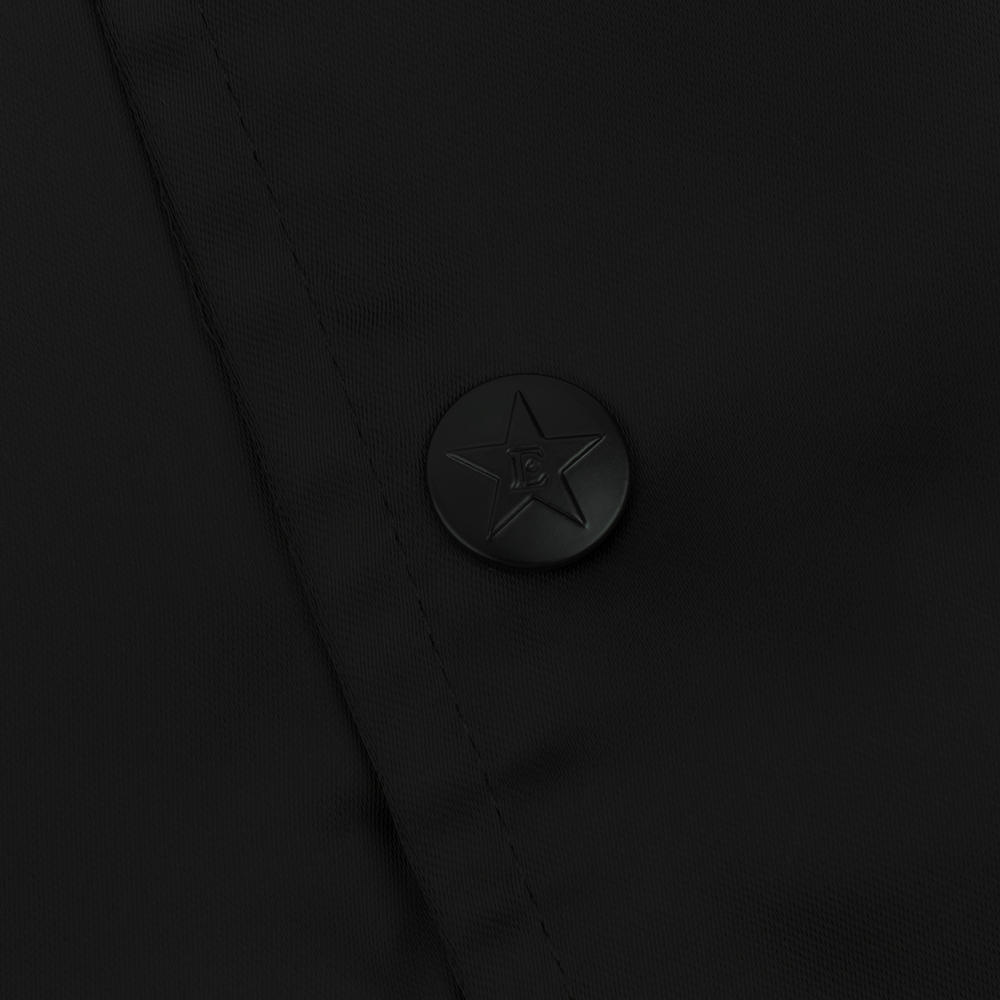 FYBR Vintage Jacket Limited Edition
Limited Edition Custom varsity-style Letterman jacket to commemorate Elton John's Farewell Tour.
Contrast shoulder inserts, striped cuffs and hem, buttoned front. "Farewell Yellow Brick Road" on left chest, "E* logo" with "2023" on right chest. "Elton John Farewell Tour 2018-2023" with "Elton's signature" printed on the back. Yellow brick road inner lining.
Formats: 

Coats & Jackets